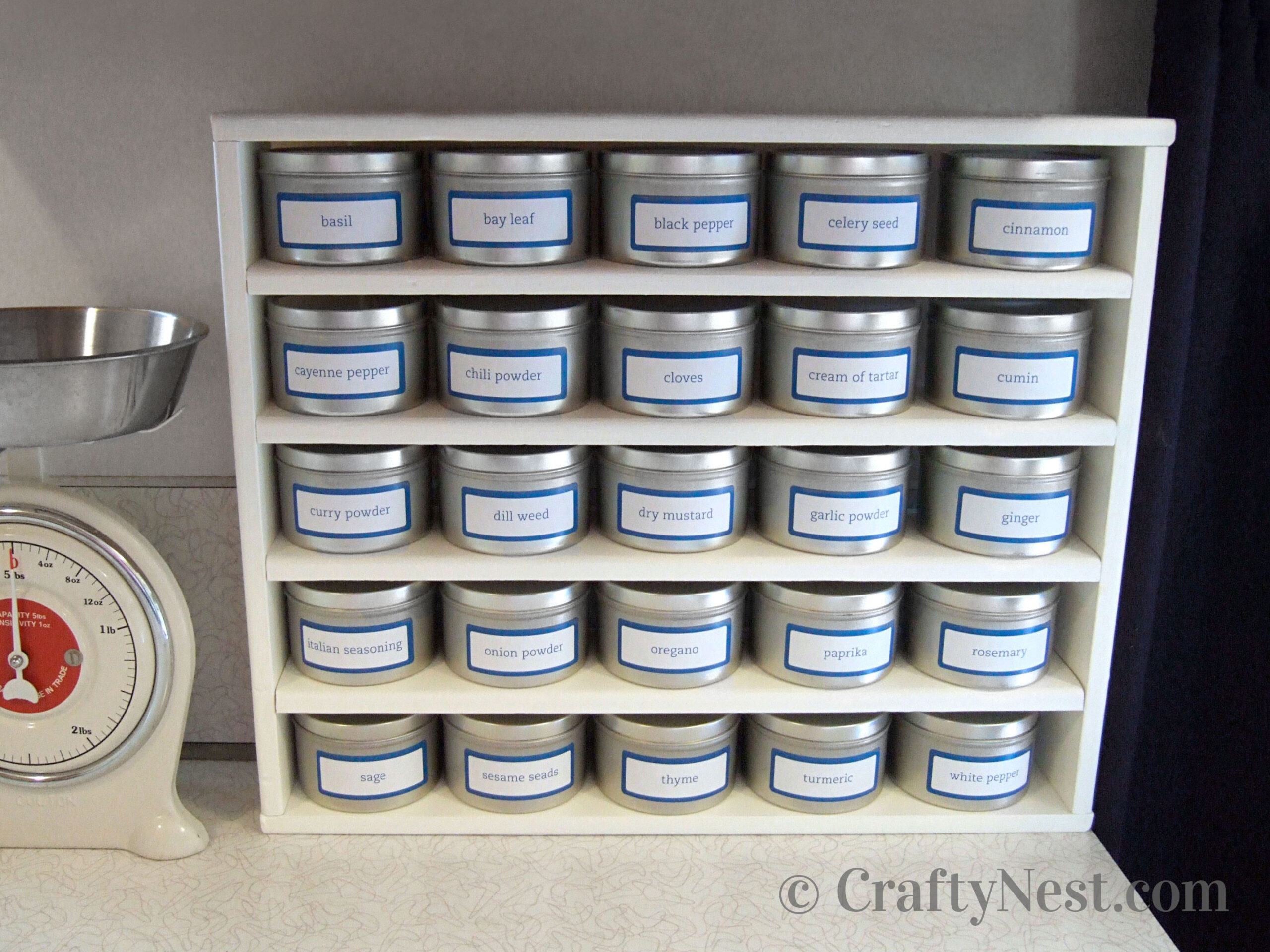 My old spice rack wasn't cutting it. It only held 12 tins. I'm not a prolific cook, but even I quickly outgrew it. Still, I needed a compact storage solution because I share a small kitchen with my roommate, and countertop space is limited. I couldn't find a spice rack to buy that would hold all my spices and have room for expansion, so I created my own. Check out my odds & ends rack for a variation on this idea. (This post contains affiliate links. If you use these links to buy something, I may earn a small commission. You can read my full disclosure here.)
How to make a spice rack with tins
11 feet of 3½-inches wide by ⅜- to ½-inch thick wood

white chipboard (or thin plywood painted white)
sand paper (or palm sander)

drop cloth

nail set & hammer (or finish nail gun)

staple gun & staples

drill and small drill bit (optional)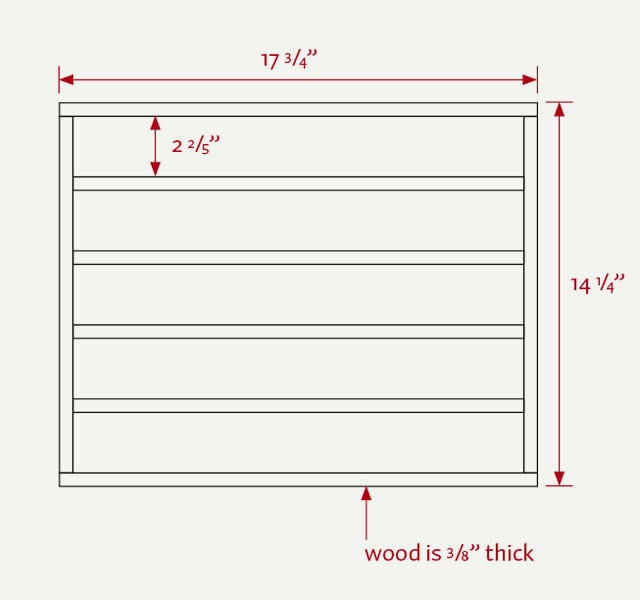 1. Measure the tins and make a sketch of the rack. Then add up the amount of wood needed. I figured that I needed 11 feet of wood. (I used a 15-foot piece of wood that I found at a salvage yard.)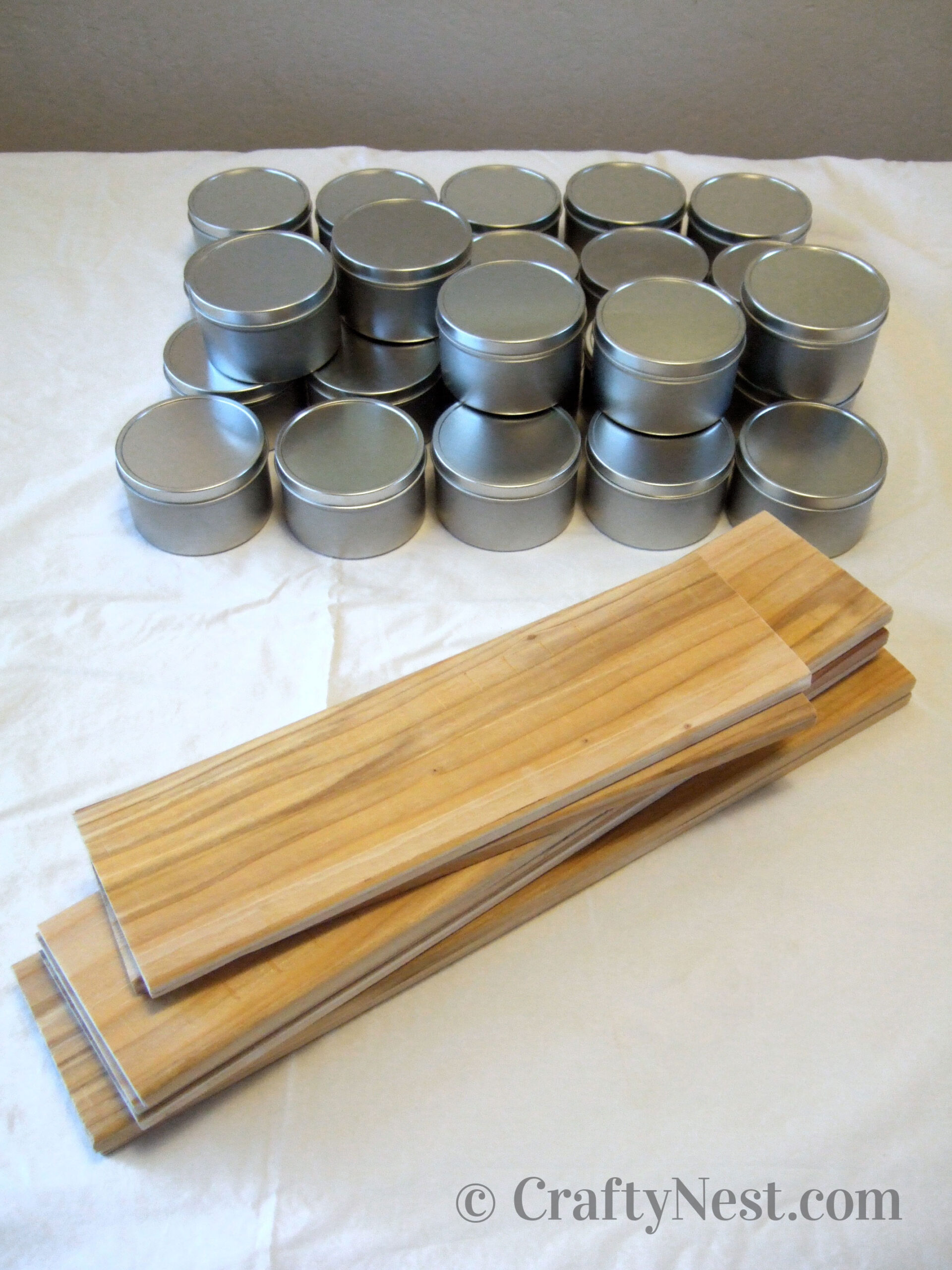 2. Measure the wood and cut each piece using a miter box and pull saw.
3. Fill the holes and nicks in the wood with wood filler (if necessary) before lightly sanding each piece. Remove the dust with a vacuum and/or tack cloth.
4. Place the wood on a drop cloth. Paint two coats of primer. Let dry in between coats. Then apply two coats of paint, letting each coat dry for a couple hours. I found it easier to paint this spice rack before assembling it, then touch it up at the end.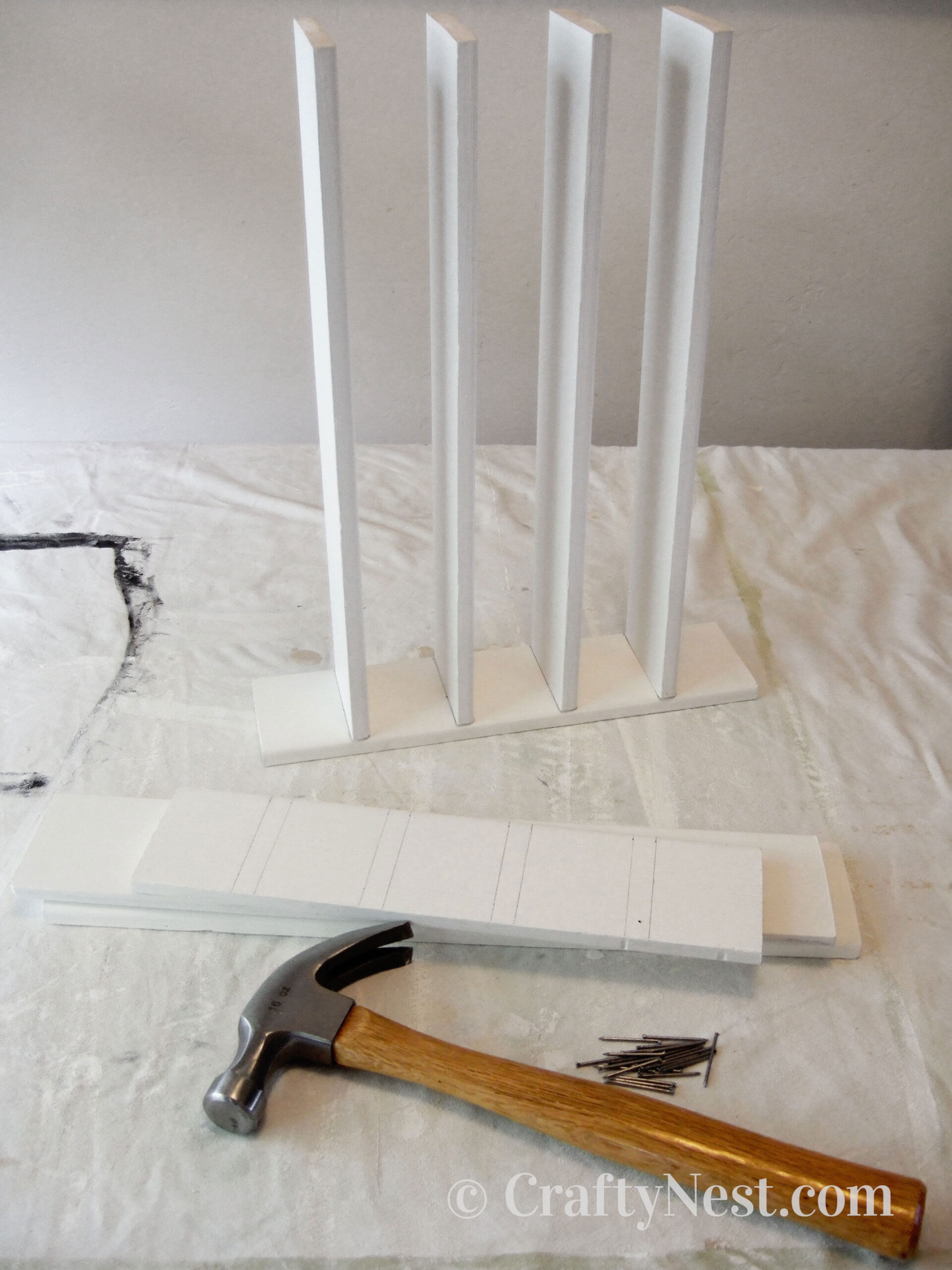 5. Measure and mark where each shelf should go. I started with the middle shelves first. Hammer in two finish nails on each side. (I pre-drilled holes, which made the job easier.) Use a nail set to sink the nails below the surface of the wood.
6. Use wood filler to fill in the nail holes. Lightly sand smooth. Apply two coats of paint to cover the nail holes. Let dry in between coats.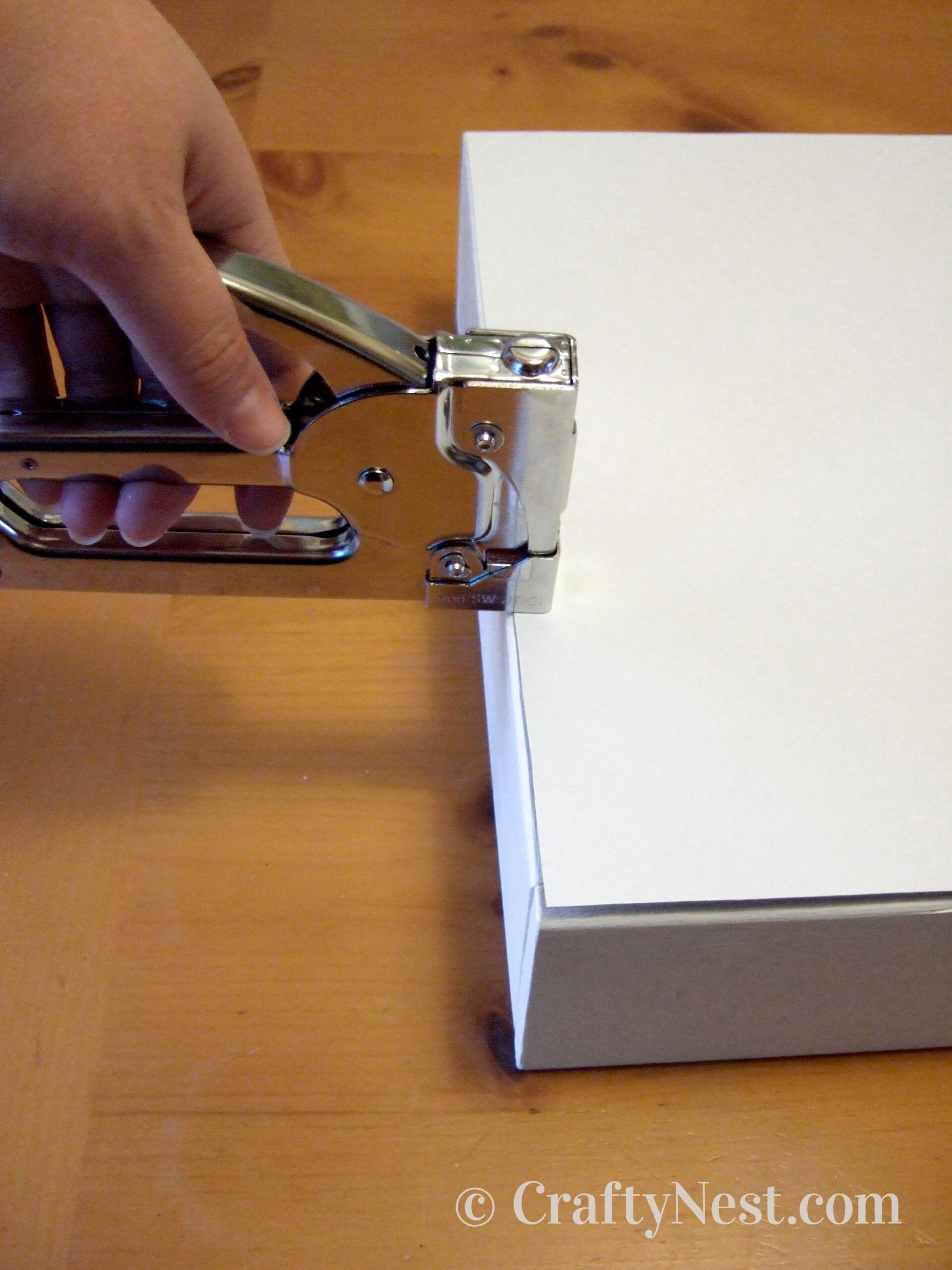 7. Trace the rack onto a sheet of white chipboard (or cardboard) and cut it to size with a utility knife and straight edge. Staple the cardboard onto the back of the rack.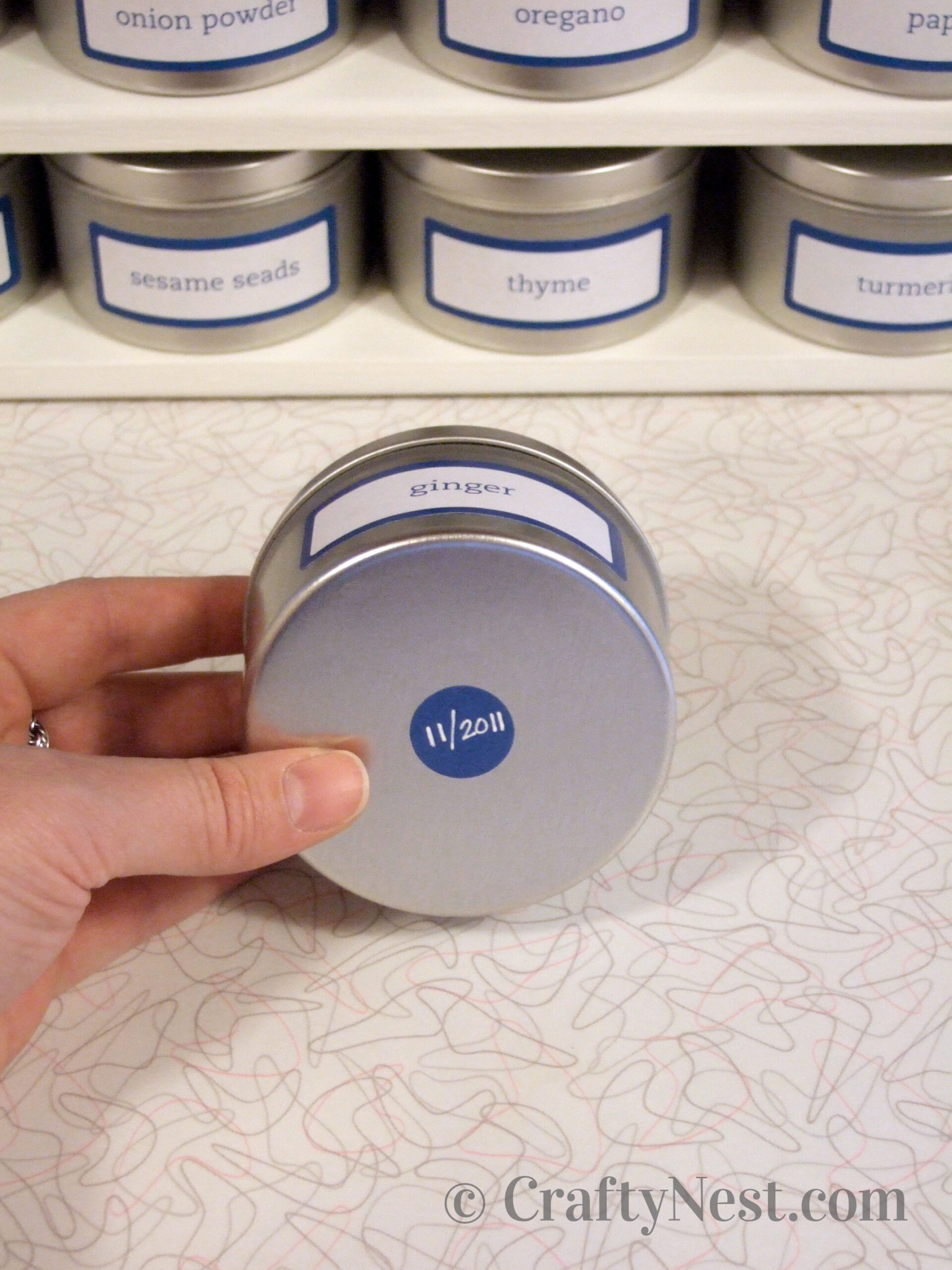 8. Make spice labels in a word-processing program. Or download a pdf of mine. Use dot stickers to note the expiration date on the bottom of the tins. Then dump in your spices, find a new recipe, and make something fabulous.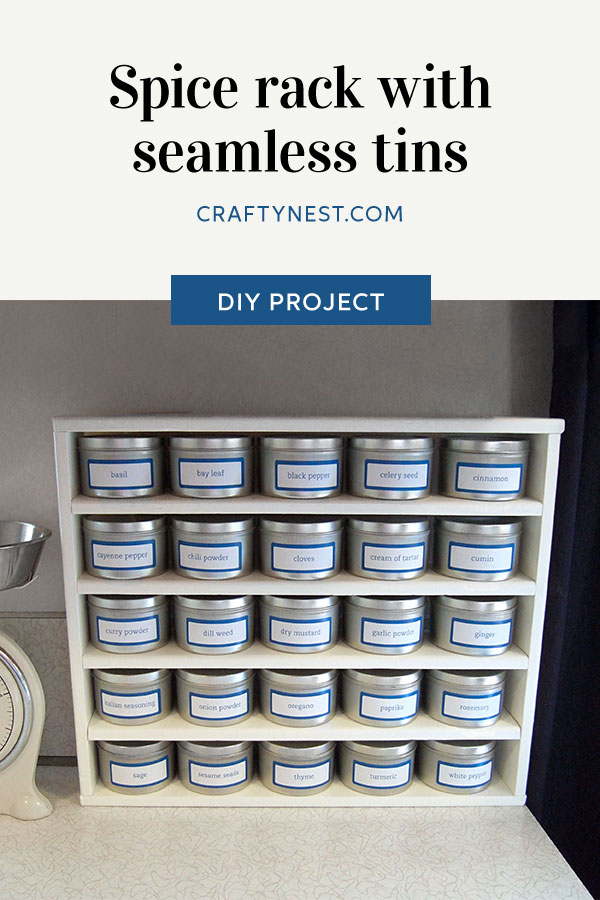 Reader Gallery
Made this project? Email your photo(s) to monica (at) craftynest (dot) com, and I'll share your version here!