Lazy Susan = sunburst mirror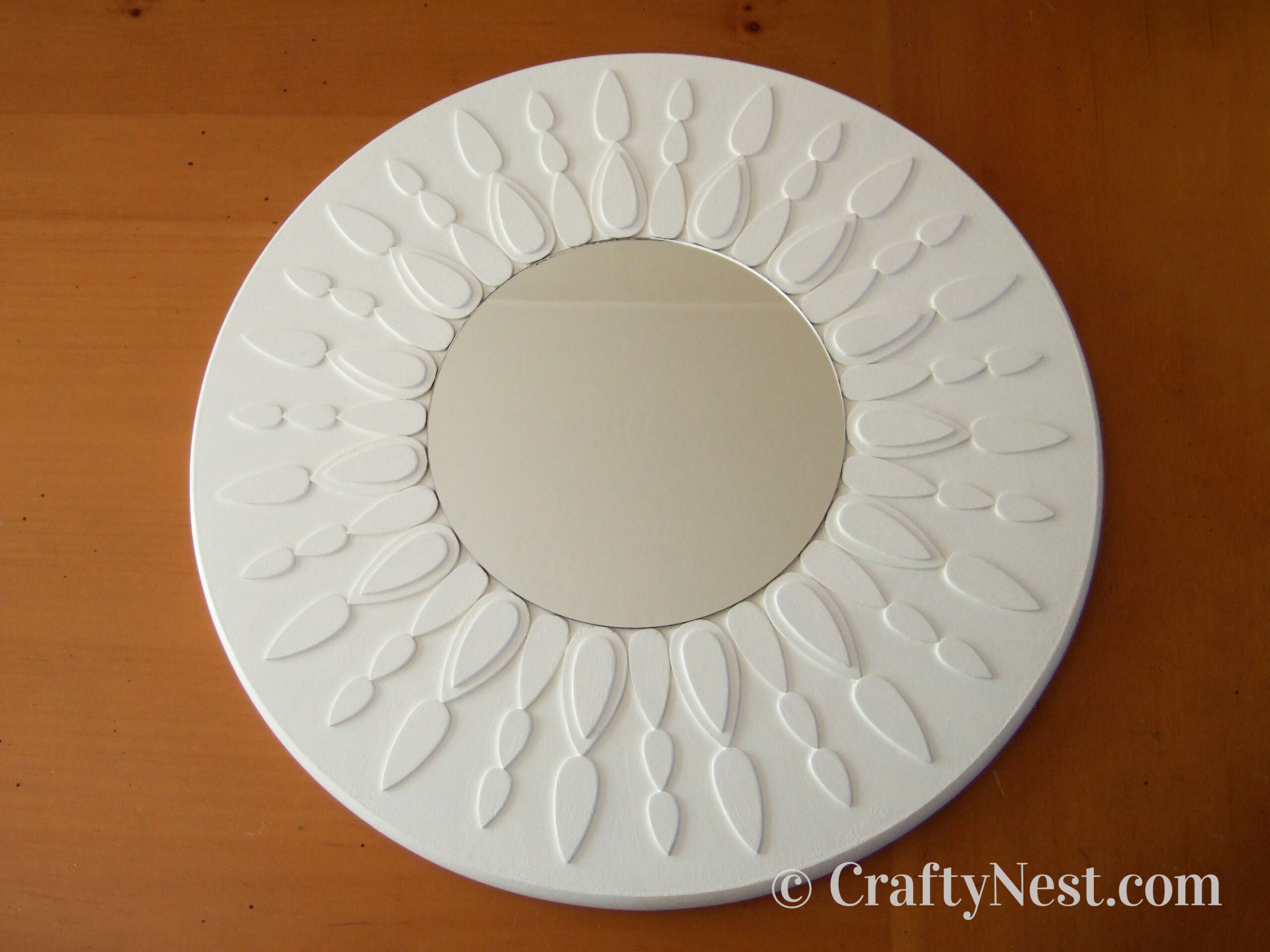 When I originally made this, sunburst mirrors from the 1960s-1970s were making a comeback in a big way, and I've yet to see their popularity fade. Sunburst mirrors are ubiquitous, and rightly so. They're usually gold or silver, pricey, and generally designed to make a big statement on a wall. This one is smaller and understated — perfect for a small space or mixed in with other mirrors or a photo gallery. Like my Lazy Susan clocks, it's made from an Ikea Snudda Lazy Susan. (This post contains affiliate links. If you use these links to buy something, I may earn a small commission. You can read my full disclosure here.)
My first DIY projects appeared in Sunset magazine's now defunct blog, Home By Sunset. This post is an updated version of "Make a sunburst mirror," originally published September 18, 2007.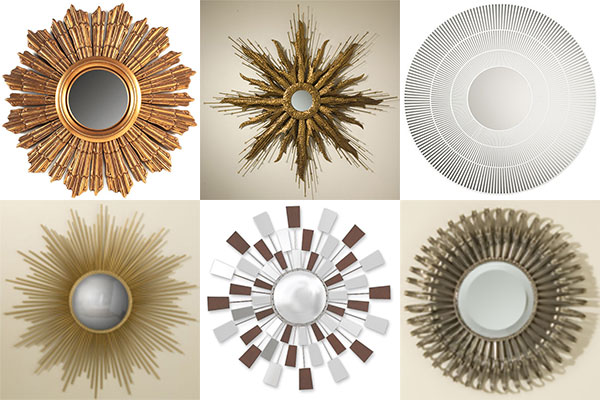 How to make a sunburst mirror out of a Lazy Susan
hammer & nail (for hanging the sunburst mirror)

sand paper or palm sander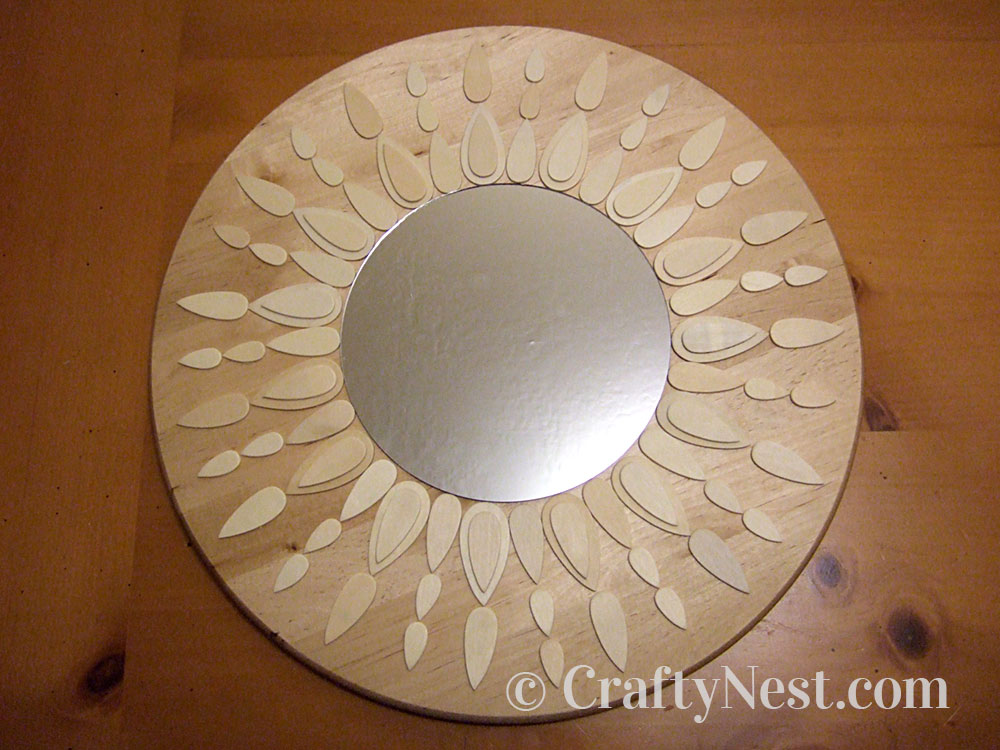 I followed steps 1-4 from my Lazy Susan clocks instructions, with a couple exceptions:
1. I arranged the mirror and wooden teardrops where I wanted them, then used wood glue to affix everything except the mirror.
Tip: Don't glue your pieces right up against the mirror. With three coats of paint on them, the mirror won't fit. Believe me, I know. I had to shave off a bit of paint with a razor blade from each piece touching the mirror. And don't try to force the mirror (like I did). Who needs seven years bad luck?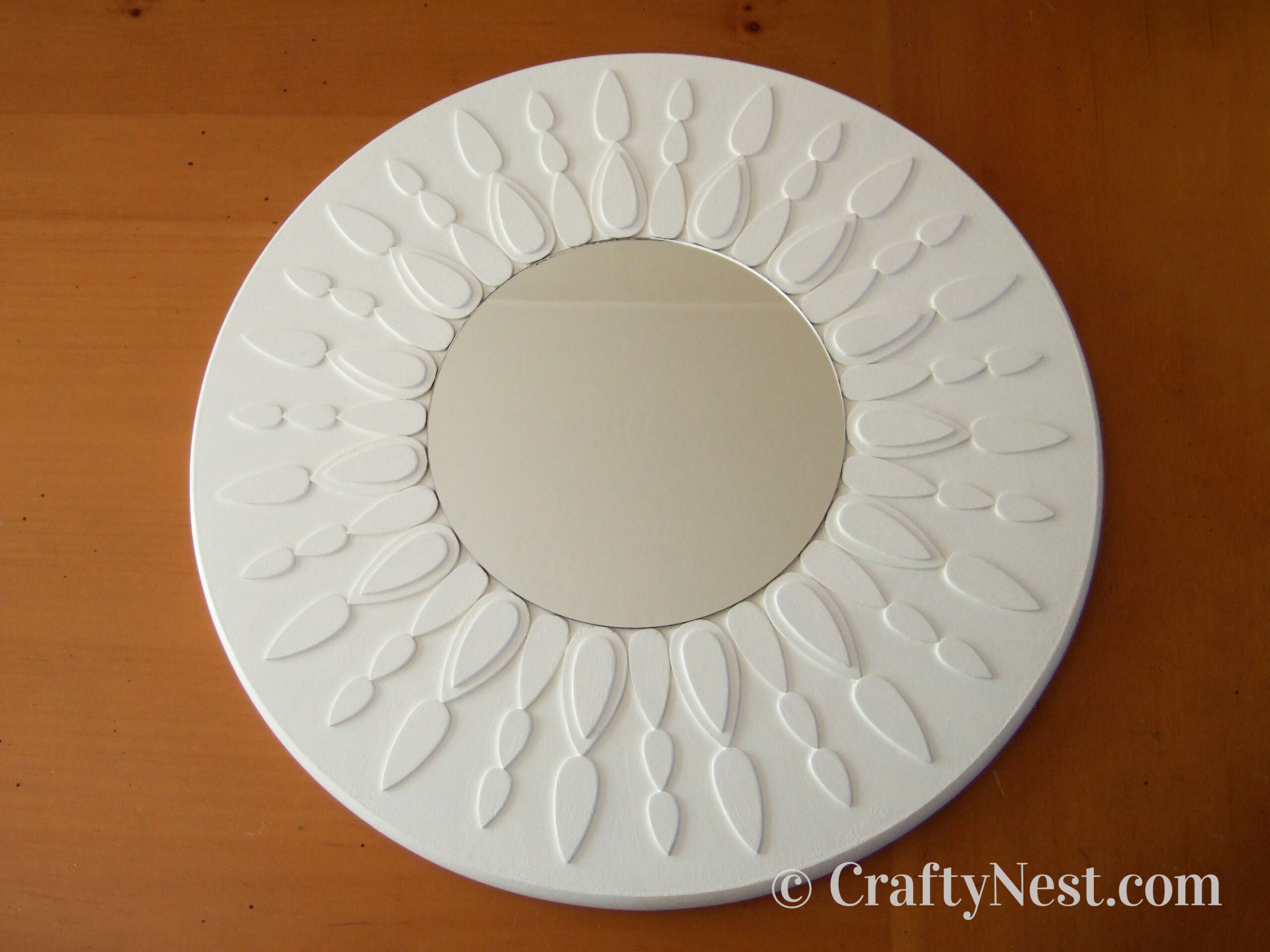 2. Then I painted the entire surface with a coat of primer, then two coats of white paint. (I know. White again. I can't help myself.) Then I glued the mirror on last with mirror adhesive.
3. I attached a picture hanger to the back, and hung it on the wall.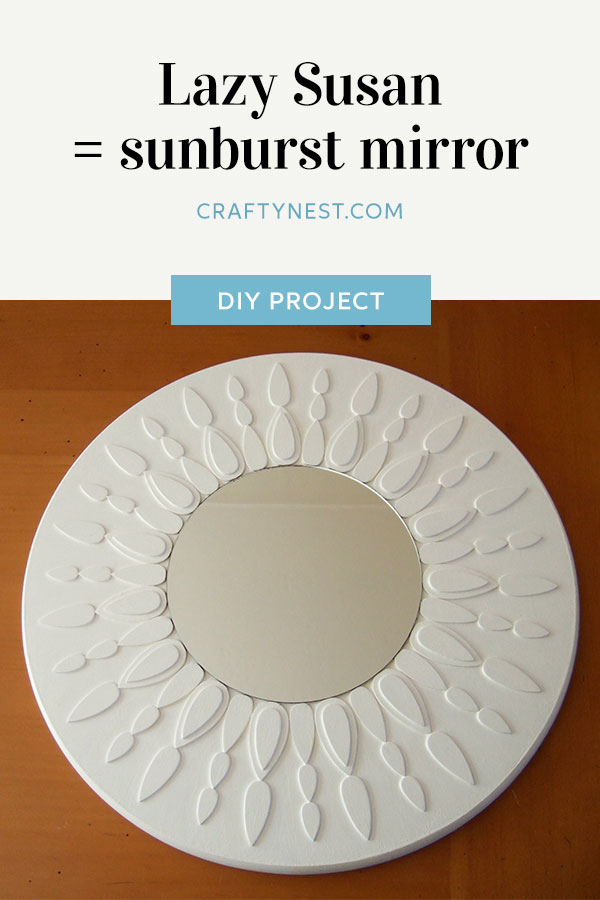 Reader Gallery
Made this project? Email your photo(s) to monica (at) craftynest (dot) com, and I'll share your version here!